Lacrosse Scotland is pleased to deliver the first ever Home Nations 6s event, supported by World Lacrosse. 6s is a new, fast & exciting discipline that will be played at the World Games and the Olympics and this is the first time that the men's and women's National teams, representing England, Scotland & Wales will come together for this demonstration event. To find out more about this new discipline, please visit the
World Lacrosse site
.
Tickets
Spectator Tickets / Registration
Due to Covid, it is uncertain if spectators will be allowed, however we are currently working on the assumption that they will be so we need every spectator to register (it is a free event) so that Edinburgh University can do the required site risk assessment. This information will also be used to let you know if changes (out of our control) have to be made at last minute – registering will save you a wasted journey.
World Lacrosse 6s Open Coaching Sessions
World Lacrosse will be delivering 6s coaching sessions, which will be open to anyone wishing to attend. As well as being the discipline for elite level events, 6s is a fabulous version for all levels of play, from beginner up. Everyone gets more time on the ball and will be able to develop their skills more quickly and for those who only want to play the 10 a-side version, incorporating 6s into your training programme, will bring many benefits to your players. To see how you can incorporate 6s training into your school, club or representative team, please register (at no cost) for one or more sessions. We may have to restrict numbers per session, depending on the take up. Online registrations will take priority over "walk-ups" on the day.
Please register by 20th August
We appreciate that there is an element of uncertainty due to Covid, but this is outside our control, so we ask you to work with us and register online (as a spectator / course attendee) by 20th August, so that the venue and World Lacrosse have an idea of numbers. Later registration is possible, but unhelpful, so your co-operation would be greatly appreciated.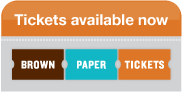 Schedules
Full Schedule
Men's Schedule
Women's Schedule
Results
Men's Results
Women's Results